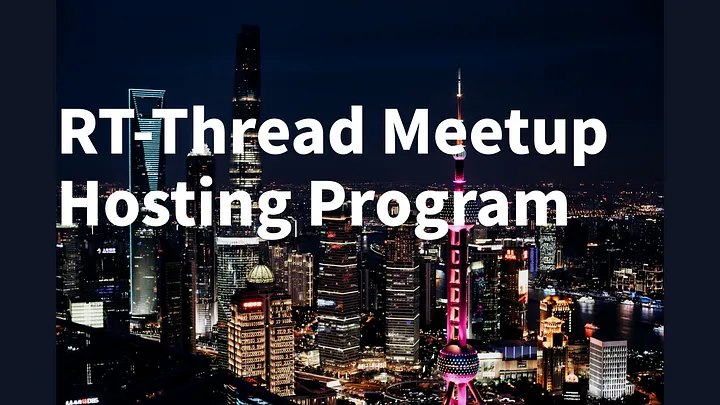 In 2023 RT-Thread successfully hosted meetups in 10 cities, marking a significant milestone with our first-ever meetup outside of China, held in Singapore. We are deeply grateful for the unwavering support and contributions from our community that made this possible.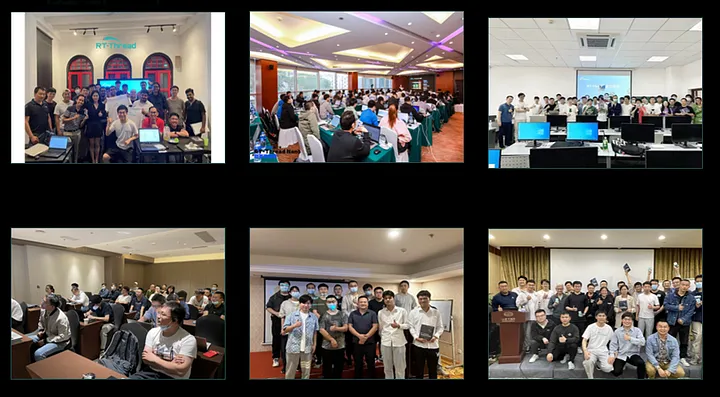 Here we are thrilled to announce the RT-Thread Global Meetup Hosting Program! If you're as passionate about the Open Source RT-Thread Project as we are and want to share this excitement with your local community, we invite you to host an event in your city.
Why Host a Meetup?
Hosting a meetup is a fantastic opportunity to:
Networking Opportunities: Hosting a meetup can help to connect with like-minded individuals in your area. This can lead to collaborations, partnerships, and friendships.
Knowledge Sharing: Facilitate the exchange of ideas, experiences, and best practices.
Visibility: Raise your profile within the RT-Thread community to demonstrate your leadership and organizational skills.
Contribution to the Open Source Community: By hosting a meetup, you are contributing to the growth and strength of the RT-Thread community. This can be a rewarding experience, knowing that you are helping to build a global network of enthusiasts and experts.
Feedback and Support: Provides a platform for local members to support each other, and gives you direct access to feedback from your local community, which can be invaluable for problem-solving and improving the project.
How to Get Involved?
Getting involved is simple:
Express Interest: Let us know that you're interested in hosting a meetup by emailing RT-Thread Cathy at liyan@rt-thread.org
Plan Your Event: Decide on a date, time, and venue for your event. It could be a local café, a co-working space, or even a virtual platform!
Prepare Your Content: Use resources from the RT-Thread Project to prepare engaging content for your meetup. We can provide guidance and materials to help you with this.
Promote Your Event: Share the event details with your local community and invite them to join.
No matter where you are, we encourage all passionate individuals or organizations to get involved. Together, we can make the Open Source Project reach every corner of the globe! Email to RT-Thread Cathy at liyan@rt-thread.org to get involved.